Help your customers, students, friends, family, and employees
Save them time and money
Give them the benefits of simple shipping from avoiding lines to hands free travel
How it works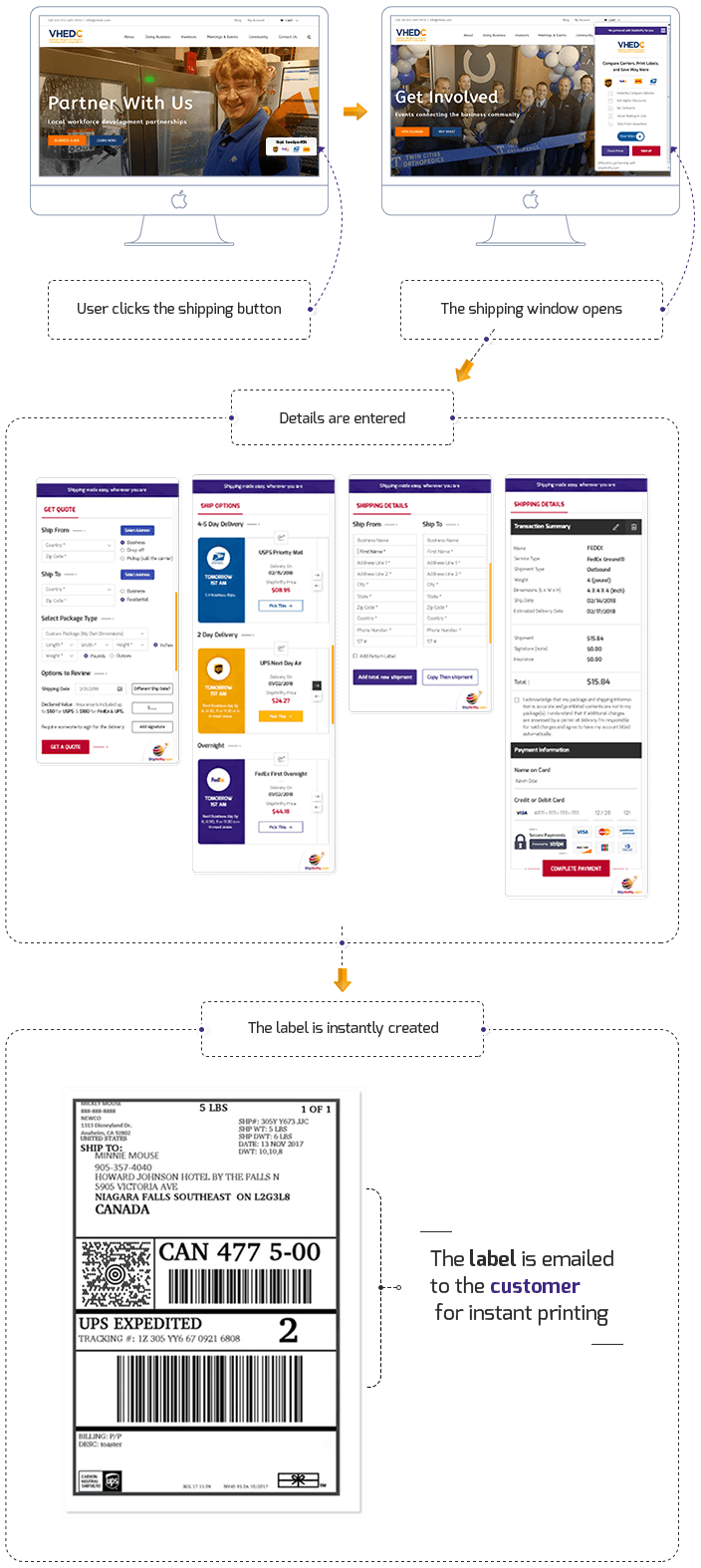 The entire process happens inside a "hover window" so they never leave your site and you earn revenue from everything they ship!
Everyone ships
We're talking guests, students, customers, employees, friends, and family
We'd like to empower you to give your audience a better way to ship that saves them money.
What do I need?
An audience
The authority to make changes to your website, video tags, blogs, or marketing materials
The desire to earn 3% of anything people ship after they sign up through you
Does it cost anything?
Absolutely nothing. Your 3% will be mailed or transferred to your PayPal or Zelle email you entered quarterly
How do I get started?
Sign up - Only a bit of basic information is needed
Your shipping button code will be sent to you via email. Just copy and paste it in your web page(s), save, and refresh
Sit back, relax, and enjoy your quarterly revenue
We literally handle everything else!
We love to serve and strive to make a difference!
There are so many great causes out there and we've build a fundraising program to help them. It works the same as a partnership, only the revenue goes to the fundraising organization.
Reach out to learn more!
Email: contactus@shipthrifty.com
Call: 800-544-4992