How It All Began
In 2007, Shipthrifty co-founders Rob and Michelle decided to leave their successful corporate careers because they both wanted to do more than just make money and climb the corporate ladder. After taking some time off, they created a handful of startups which led them to meet Nate, by coincidence, in 2017. At the time, Nate was the co-owner of a brick-and-mortar shipping store. He saw firsthand the struggles retail and casual shippers face every time they ship and the premium they paid for shipping. That's when the three of them started talking and imagined a better way for everyone to ship. There the journey began. About eight months later, a friend being deployed told them how complicated and stressful military shipping was. He asked if they could do something to make it better for service members and their families. The team dug into all the confusion and learned the ins and outs of military shipping. They created tools built to make the military shipping process simpler. Today, Shipthrifty serves military families, nonprofits, the college community, individuals, and businesses, making it possible for everyone to ship with ease. Our focus is on helping others. The businesses who use Shipthrifty know they have a true business partner with us. We volunteer with nonprofits that do packing events, and we routinely teach large groups of service members and their families at pre-deployment events and through online webinars. We understand the importance of connection and the need to keep costs down for all of our users.
We're About More Than Shipping
We believe in empowering people through shipping. There's a particular joy that comes from learning something new and then being able to do it all on your own. We are big believers in that feeling. For us, it's about delivering hassle-free, simple shipping tools that help people do what they do best. We eliminate the stressful and time-consuming parts of the process to give people more time and energy for the things they love most. In addition to providing our tools on Shipthrifty.com, we value our opportunities to help people and teach others about shipping. Whether it is in our various online communities, special programs with military groups, or one-on-one with customers, we want everyone to have access to shipping tips and information to make them more successful in their endeavors. Volunteering is a big part of what we do. It is really important to us to support those who serve and the people who support them. We volunteer with many military organizations, care package groups, and student groups to support our military. In addition to volunteering with these groups, we help nonprofits raise funds through our affiliate program. We understand the importance of community and connection and strive to bring people together because that's where positive things happen. We believe shipping is more than just sending a box; it's about the connection. With a package comes a lot of happiness, anticipation, excitement, and joy for both the sender and receiver.
Our Founders
Rob and Michelle spent 20 plus years working with technologies that changed the legal and financial industry forever. Their in-depth knowledge of technology paired with Nate's retail shipping knowledge and Rob's warehousing and logistic experience set them up to build Shipthrifty from scratch. They looked at the whole process with fresh eyes and built tools with their customers in mind. The mission was to provide the best shipping experience and deliver the highest level of customer service possible to allow anyone to ship, skip the lines, and save.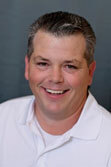 Rob Williamson – Rob's whole career has been focused on delivering technology solutions to help people. In his early days he orchestrated huge corporate technology solutions for the legal and banking industries that serviced the world's biggest companies from Winston & Strawn to Deloitte. Later in his career he oversaw a technology, automation, and logistics teams for a $2B company and was part of founding a couple other online startup companies to simplify processes for small businesses. He was a key player and second person involved in starting a litigation support sector in his corporate career as well. The team scaled to 378 people who serviced 450 million pages of active legal repository documents accessed by the top law firms in the country. When Rob is not working on Shipthrifty he enjoys organizing the barn and his garage along with playing Minecraft which he claims is actually "thinking time". He also spends a lot of time with all the females in his life including his wife, Michelle who is also involved with Shipthrifty, their two girls, the dog, and chickens.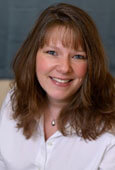 Michelle Williamson – Michelle is a strong business advocate and has co-founded web-based software solutions to simplify processes for businesses. Her corporate expertise is in operations, project management, training and development, and communications. She also has a background in Human Resources. She leverages her past experiences to build strong relationships with the people who work with Shipthrifty and Ship To Military. She loves being able to make a difference and positive impact for the amazing organizations they feel so privileged to work with and has a true passion for helping. In her corporate days Michelle led operational readiness projects nationally that touched customer service, operations, sales, support, IT, and marketing as well as being the main point of contact for support escalation and service recoveries. In her free time she enjoys spending time with her two girls and Rob. She likes shopping, the occasional coffee and chai tea runs, baking with the girls, and working in the yard. She is also the family pet vet.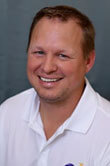 Nathan Mauer – Nathan knows a lot about shipping because he was a partner in a brick and mortar store and learned first-hand of the struggles with shipping. He is an entrepreneur at heart. While running his own business he secured large corporate contracts with Minnesota companies, universities, and government entities. His out-going personality, ability to talk with people easily, and past experience are perfectly suited for his role in Shipthrifty. He also knows a lot about shipping and isn't afraid to dig in to help figure out the details when comes to setting up our platforms to simplify shipping. He is also passionate about educating people about cost saving secrets. Nate is one of those people who values his relationships and has a genuine desire to help people. He's a hockey enthusiast and past minor league player with a love for any sport. Starbuck's is a daily stop for a foo-foo coffee with skim milk and he enjoys the occasional Coors Light in the evening too. Jen, his wife, is a nurse, so we often hear of the household chores and dad taxi service he provides for his three kids.
We Give Back
We don't charge monthly service fees to use our services and with JAG approval we donate a portion of our proceeds to help military families. We attend deployment meetings to educate service members and their families about shipping requirements and ways to save money well as volunteer our time at care package events to support the organizations who ship with us and our troops.